!Skapad av Annette Hägglund med Einstein Html 2000> <!Tid: 15.01 Datum: 2001-10-05>
To see "MORE" Click the Button's above!
To breake out of frames... Click Here
Welcome to Cal-Ore Cockers

We Will Be Starting The New Century With A "BANG"!
From Out Of The Past...
Into The Present...
And On To The Future!










Prayer for America

"God Bless the USA."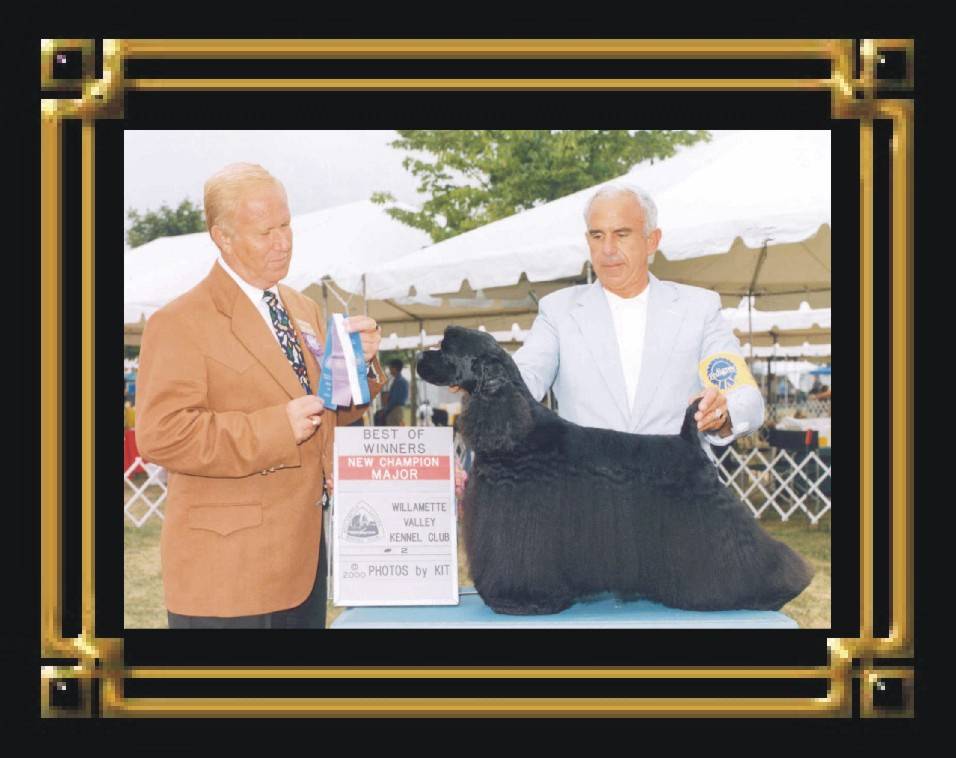 AM & INT & JU.A CH Cal-Ore's Charcoal Kid
Whelped March 04, 1996
SLT/PRA PERM CLEAR 7/16/06 ASCHR
OFA:CS-6927G65M-PI (GOOD)
Sire: Cal-Ore's Chocolate AJ, SLT/PRA Clear, No Retinal Folds,1/30/01 PERMANENTLY REG in ASCHR
Dam: Allieupe Of Cal-Ore, SLT/PRA Clear 10/05/99, 11 years old, PERMANENTLY REG in ASCHR

AKC COCKER SPANIEL PUPPIES
and
AM, CAN, INT CHAMPION STUD SERVICE

"TAKE A LOOK IN OUR GUESTBOOK"
Read my DreamBook guestbook!
Sign my DreamBook!
How To Contact Us
Nancy L. Ray and Lisa L. Ray
Brooks, OR. 97305-9732 USA
Phone: 503-792-3479
FAX: 503-792-4580
E-mail: CALORECOCR@aol.com



Copyright © 1999-2006 CAL-ORE COCKERS
Nancy L. Ray and Lisa L. Ray
All Rights Reserved
<!This is the START of the script! Just Copy and past! Good luck!!!!>

DO NOT COPY, Transfer, or Download the content or Photo's of these pages onto another Web page or Web site without our written permission.