!Skapad av Annette Hägglund med Einstein Html 2000> <!Tid: 13.02 Datum: 2004-07-30>
Service Dogs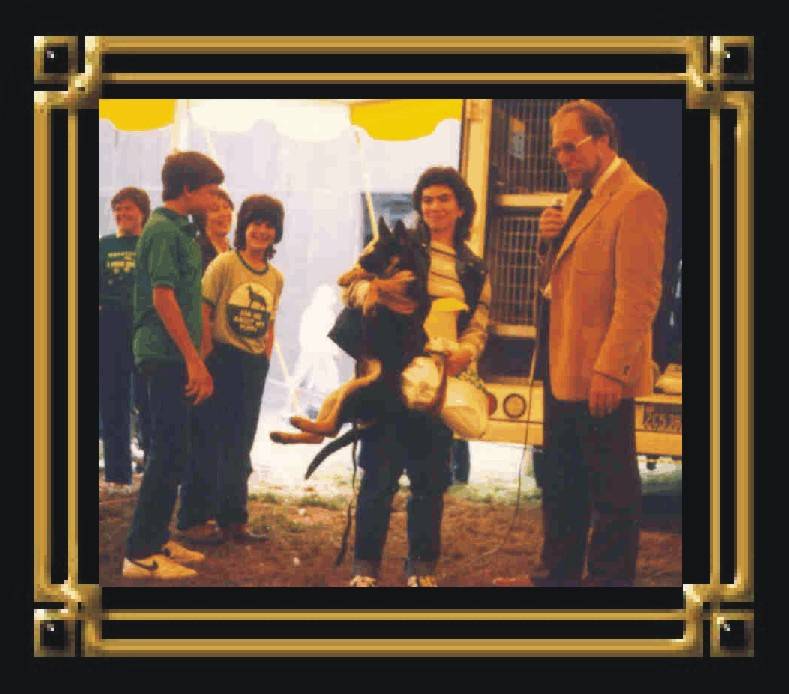 Lisa being presented her new 4-H Guide Dog Puppy Barney,
along with an armload of doggie supplies!!
These included, some dog food, vitamins, and various other goodies.
As you can see it was quite heavy and then they handed
me Barney which was a little to much!!!:)
He is starting to slide out of my arms in this photo!!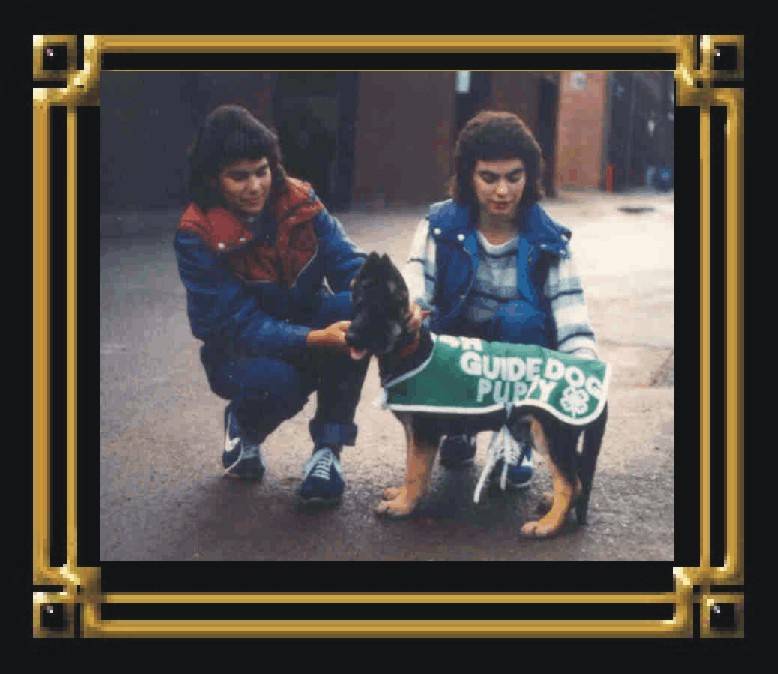 This is Lisa with her New Guide Dog Puppy Barney and her sister Monique.
Oregon State Fair, Salem, Oregon Sept. of 1983.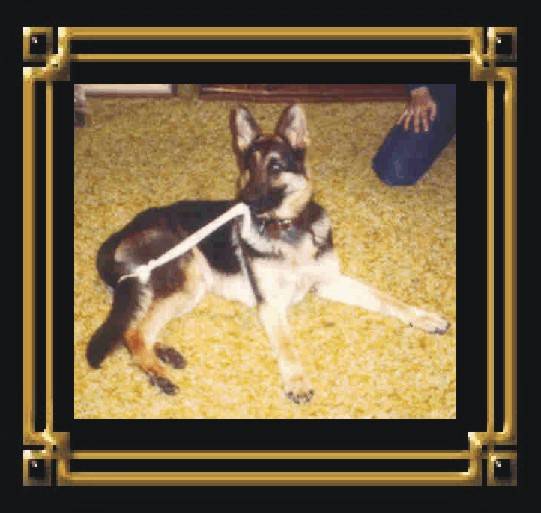 Barney with his sock tied to his tail!
He was a comedian too, maybe he learned that from our Cockers!!!:)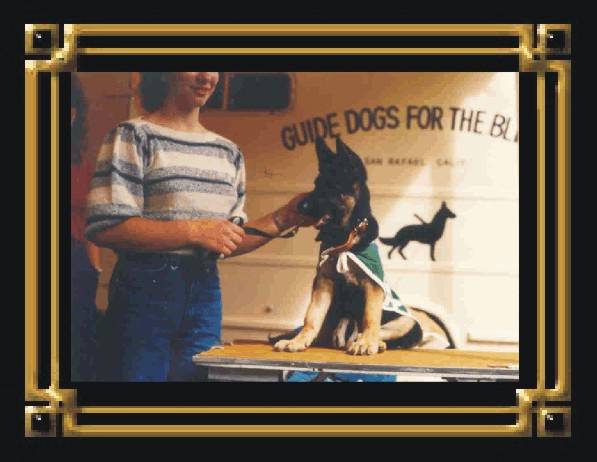 Barney, sitting so relaxed and taking it all in!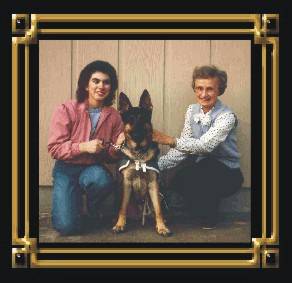 Barney, Lisa & Mrs. Nancy Lorain, my Paw Pal's 4-H Dog Club Leader for 7 years. I will be forever grateful for all that she taught me. Thank you from the bottom of my heart!


Links To Canine Hero's During The World Trade Center Attacks On America September 11, 2001
Therapy Dogs Lift Spirits at Ground Zero
International K-9 Search & Rescue Services for Missing People and Pets
Delta Society - Health Benefits of Animals, Therapy Animals, and Service Dogs
BBC News | AMERICAS | At a veterinary M*A*S*H
In Loving Memory of K-9 "SIRIUS", Badge #17 WTC

Guide Dogs for the Blind, Inc.
The Seeing Eye Home page
Dogs for the Deaf, Inc.
American Dog Trainers Network -- SERVICE AND ASSISTANCE DOGS
National 4H Council
Petsburgh Service Award


We have spent thousands of hours searching the Web for information & Links. Researching Old Books, Magazines and talking to Long time Breeder/Exhibitors in our search on the Cocker Spaniel's History. We hope you find them helpful, but PLEASE note these pages are COPYRIGHTED.
DO NOT COPY, Transfer, or Download the content or Photo's of these pages onto another Web page or Web site without our written permission.




Copyright © 1999-2006 CAL-ORE COCKERS
Nancy L. Ray and Lisa L. Ray
All Rights Reserved
<!This is the START of the script! Just Copy and past! Good luck!!!!>