!Skapad av Annette Hägglund med Einstein Html 2000> <!Tid: 18.35 Datum: 2000-07-30>
Kids And Dogs

Are you looking for some activities for your FAMILY to enjoy with your canine companion(s)? If so here are a few Links to a variety of activities that you and your children can enjoy with the family dog! Hope you enjoy looking at all the sites and learning about all the things you can do with your children and the family dog.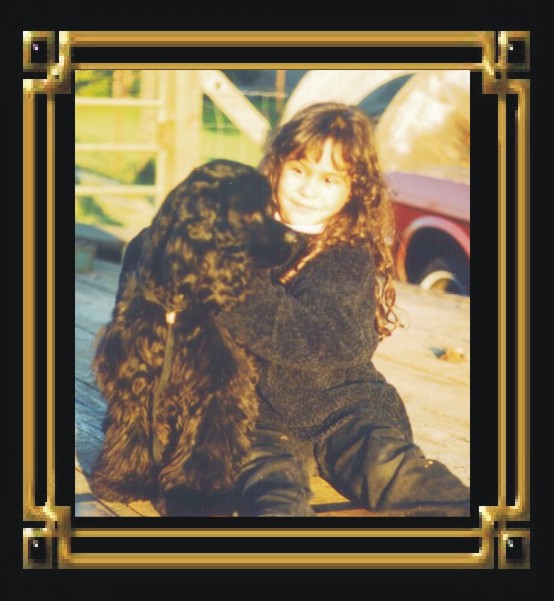 Charlie and my Granddaughter Michelle Renee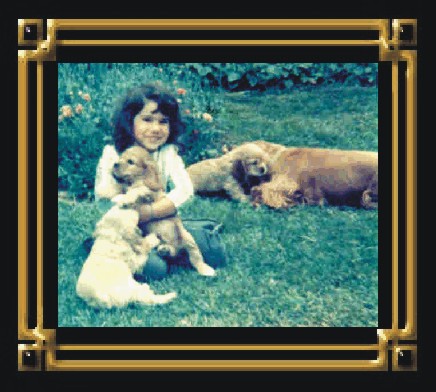 This is a photo of my daughter Monique age 3 1/2 years, with Lady Beverly Boots and her litter of buff and red puppies by CH. MAR-JAC'S MARKING TIME whelped in March of 1975.


MISSY AND "HER" SLIDE!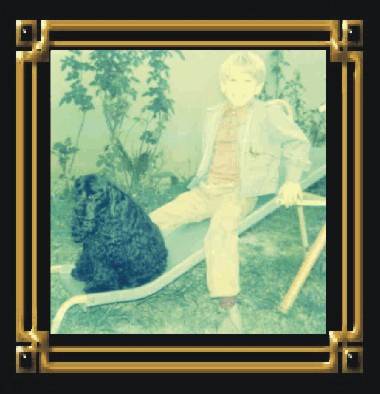 Missy use to climb up the slide, turn around and either slide back down it sitting or standing on all four feet!

Whenever we would go to the City Park she would jump up on the biggest slide there and not let the little kids slide. The slide was way over my head so I know it had to be at least six feet high. She even climbed up the steps with her front feet on about the fourth rung up and standing on the bottom step with her back feet she would look at me and I would say, "What? Missy do you want to go down the slide?" She would wag her tail and then turn her head and look up to the top of the slide. I would put her more than half way up the slide in a sitting position, let her go and she would start to slide and then she would stand up and slide down the rest of the way on her feet. When she would get close to the end of the slide she would jump off. She would come running back to me jumping up on me and then jump back up on the slide wanting to go down it again!

I always stayed at her side, walking along the slide as she slid down it. When she had had enough or the children said they wanted to slide I would tie her to the park bench and have to tell her to be quite, she had had her turn, now it was the kids turn to slide, as she would start barking because she still wanted to go down the slide!

She was our little character!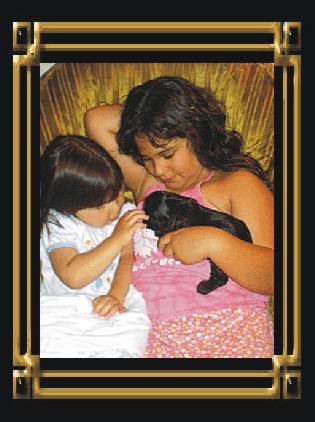 My granddaughters, Karissa Nicole 2 yrs 10 months old, Michelle Renee 10 years old.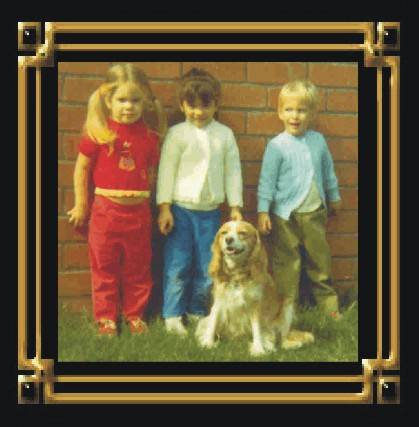 Taffy and the little neighborhood children.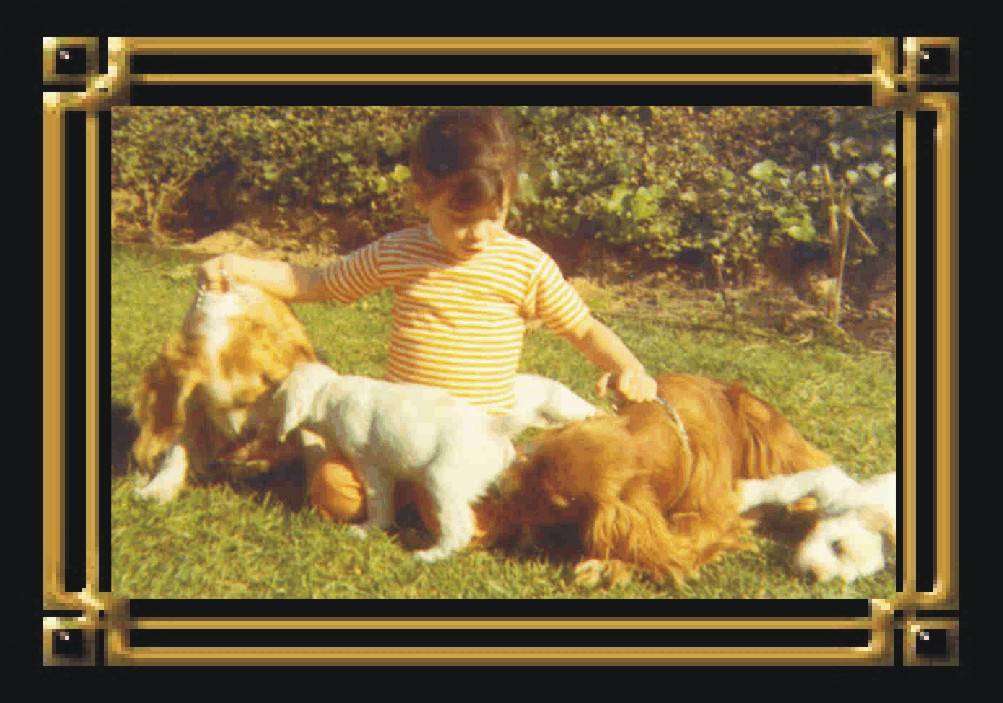 Boots and Lisa (3 years old) with Taffy's puppies, not hers. She loved them like they were her own.
When she had her own, she was a very good Mommy!

Getting Started In Junior Showmanship
Kids Learning About Dogs
National 4H Council

Disclaimer: Cal-Ore Cockers offers Links to other pages for INFORMATIONAL PURPOSES ONLY. We may not have thoroughly viewed the entire contents of ALL the Web Sites listed and cannot guarantee that ALL the contents are appropriate or accurate. We ADVISE you to check any information out THOROUGHLY before making any purchases & before making any Medical decisions ALWAYS check with your Veterinarian first.

Copyright © 1999-2006 CAL-ORE COCKERS
Nancy L. Ray and Lisa L. Ray
All Rights Reserved
<!This is the START of the script! Just Copy and past! Good luck!!!!>

We have spent thousands of hours searching the Web for information & Links. Researching Old Books, Magazines and talking to Long time Breeder/Exhibitors in our search on the Cocker Spaniel's History. We hope you find them helpful, but PLEASE note these pages are COPYRIGHTED.
DO NOT COPY, Transfer, or Download the content or Photo's of these pages onto another Web page or Web site without our written permission.