!Skapad av Annette Hägglund med Einstein Html 2000> <!Tid: 22.58 Datum: 2000-06-11>
AM. MEX. FR. INT. CH. WINDRIDGE CHOCOLATE BARON, CD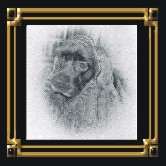 Whelped: April 30, 1968
Sire: Windridge Standard Bearer (Buff)
Dam: Windridge Chocolate Rhythm (Chocolate)
Baron's picture was taken just before he was sent to his new owner, Mm. Monique Rufer of Merrily Cockers in Orsay, France in 1974.

Elaine Poole of Merribark Cockers in the USA said of Baron at the time, "That he was already the most titled Chocolate American Cocker Spaniel in the world, and that Baron would open another frontier for the Chocolate American Cocker Spaniel to live and be exhibited in Europe."

Elaine said for Arline Swalwell, "To take another bow! You bred him, I raised him and exhibited him, we both loved him and hopefully, so will the people of Europe. Upon completion of his European title, Baron will be the first International Chocolate Champion in the World."

The above information came from the American Cocker Review magazine May1974.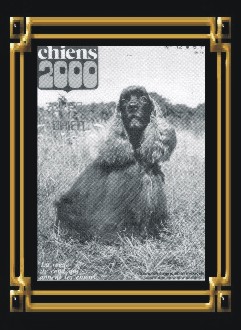 AM. MEX. FR. & INT CH. WINDRIDGE CHOCOLATE BARON, CD
is pictured on the front cover of the French Dog magazine chiens 2000 in the year 1976. I think I have the right date on Baron's cover story, but if someone has a different one please E-mail us so we can change it. The above information came from The American Cocker Magazine May/June 1981.


Copyright © 1999-2006 CAL-ORE COCKERS
Nancy L. Ray and Lisa L. Ray
All Rights Reserved
<!This is the START of the script! Just Copy and past! Good luck!!!!>