!Skapad av Annette Hägglund med Einstein Html 2000> <!Tid: 18.35 Datum: 2000-07-30>
Windridge Buffs/Reds
"The farther backward you can look, the farther forward you are likely to see"
Winston Churchill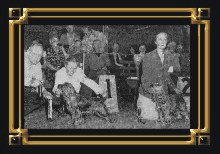 Pictured above is Barbara McDonald with Windridge Copper Caprice, Best of Winners to finish her Championship and Arline Swalwell with Windridge Wallop, Winners dog at the Sacramento Specialty, October 10, 1948. Judge, Truman Cornish.

A letter written to The Cocker Spaniel Visitor magazine, owned and published by Bart and Kay King of Topflite Cockers, for the Visitor's Family Column by Miss Swalwell in the December 1948 issue says - We have a very interesting letter from Arline Swalwell, Windridge Kennels, Everett, Washington:

Barbara and I recently returned from a ten days trip down to California. We couldn't resist taking in the Sacramento Specialty while we were there so rounded up some Northwest Cockers of our Windridge Strain (Yes we do consider it a strain), namely Mrs. Frank Stearn's, Lana's Silver Lass, Mrs. Hazel Stanbury's, Windridge Gold Token, Bob Meresse's, Novy's Northwest Contribution, Lillian Allspaw's, Windridge Wallop and our own Windridge Copper Caprice and started on our way October 6th.

We went directly to Sacramento, found an auto court near the show grounds and spent Saturday bathing and grooming dogs. There was a grand entry of 111 Cockers for Mr. Cornish to judge. We were very happy to capture Reserve Winners with Silver Lass. Winners going to Mr. Clymo's beautiful red and white that completed her championship there. Winners dog, ASCOB with Windridge Wallop, which gives him ten points and Best of Winners with Windridge Copper Caprice, which completed her Championship. She also went BOS to Roy Cowan's handsome Black, CH. Myroy Rocket's Triumph, the Best in Show winners. The puppies, Gold Token and Contribution both won their classes. The quality was excellent thruout we thought and this was confirmed by Mr. Cornish at the dinner later when he was most flattering about the quality of the entry as a whole.

From Sacramento we went over to Carmel to visit Marion Kingsland, who does such a grand job of putting on the Del Monte Show. On our way home we stopped at the Ronald Olsons, Las Trampas, who loaded us down with grapes and walnuts from their farm. The Jourdains who showed us their new home and kennel, the latter containing only 12 dogs at present, but all of real quality. We also stopped at the MacKinnons, Bermar Kennels, which you will agree is a handsome layout. Although we arrived about feeding time they were most cordial and showed us everything including that handsome silver male you mentioned in your article. On the way home we stopped to see the Willetts in Salem, Oregon and spent the night in that handsome little guest house.




From the Visitor Family Column in the December 1948 of The Cocker Spaniel Visitor magazine.

I recently received a marked catalog of the Honolulu, Hawaii Specialty from Mr. Akina. Windridge Red Reflection owned by him was Best of Variety there. He reports that Windridge Blonde Ballad is doing beautifully in quarantine and will be out on October 30. She is his third Windridge Cocker and he feels she will do equally as well at the shows as the other two, Reflection and Copper Concerto. I understand those both have their major shows.

Mrs. Vipond and Mrs. Hayes from Vancouver, B. C., were visitors here the other day. Mrs. Vipond had with her her lovely golden female who has just made the same show record as her dam, Can. Ch. Windridge Blackeyed Susan, both completing their championship in four straight shows undefeated. Mrs. Hayes was looking for a suitable stud for her good Stockdale bitch.

We also enjoyed a visit from Dr. Washington and Mr. McAuley and their wives from Winnipeg, Canada. They spent an afternoon here at the kennel, went on to Vancouver and drove clear back to Seattle to see the Tacoma Specialty. They fell for our lovely young female, Windridge Fair Fredericka. She is one of our last Stormy Weather daughters out of Int. Ch. Windridge Angela and we feel we must keep her for the bloodlines as well as for the show career we feel sure is ahead of her.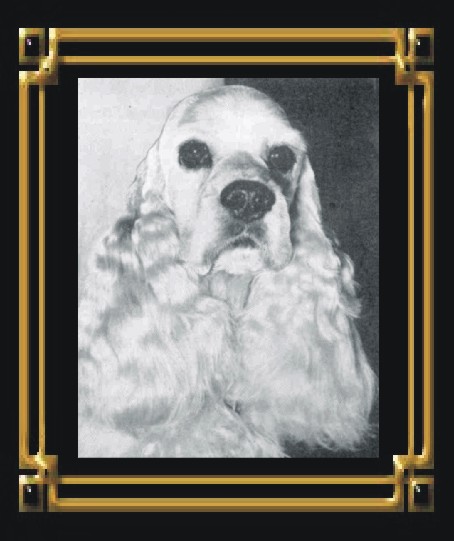 Windridge Mr. Buff

This handsome heavy coated cream, with enough animation for 3 Cockers...
At Stud to Approved Bitches Fee: $40.00
Best of Winners - Santa Cruz May 4
My Beautiful American and Canadian Ch. Windridge Angela (also a cream Buff) is bred to Mr. Buff.
Those puppies should be worthy of your consideration.
WINDRIDGE KENNELS
Arline Swalwell
Monterey,
Fremont & Casanova
California





The above information is from an advertisement Miss Swalwell had placed in The Cocker Spaniel Visitor magazine June 1952. The cover had a picture of the Late Great Immortal black dog, CH. STOCKDALE TOWN TALK, owned by C. B. Van Meeter of Stockdale Kennels, Van Nuys, California. There is a Tribute To Cappy in the issue announcing his death April 11, 1952.

Windridge Dawn is Town Talks Great, Great Granddam, she being CH. WINDRIDGE MISS GLORY'S daughter. Dawn is in the 4th generation of Town Talk's Dam's side.

If any one has information as to who Mr. Buff's Sire and Dam were and who his and Angela's puppies were and what was their show records, etc. Please E-mail us so we can share this information with the Cocker Fancy. Thank you.






CH Windridge Gold Dust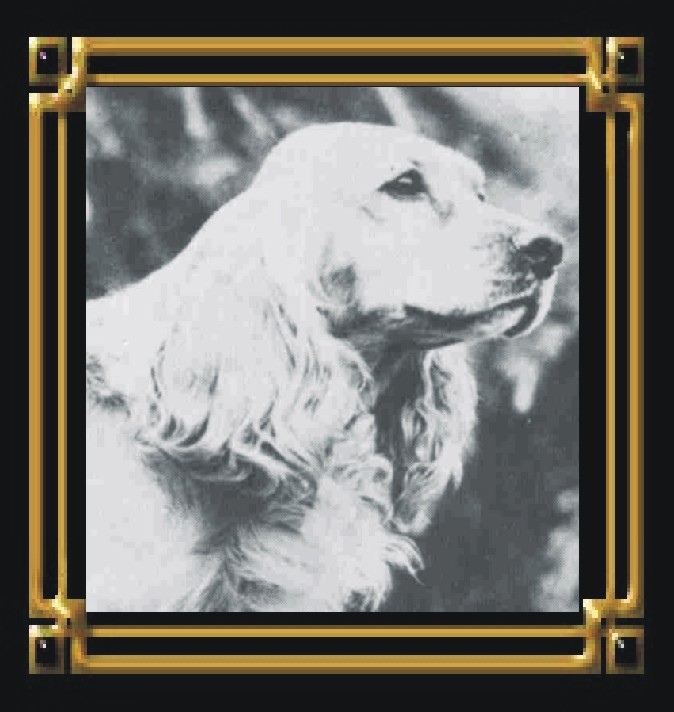 PEDIGREE


Windridge Bewitching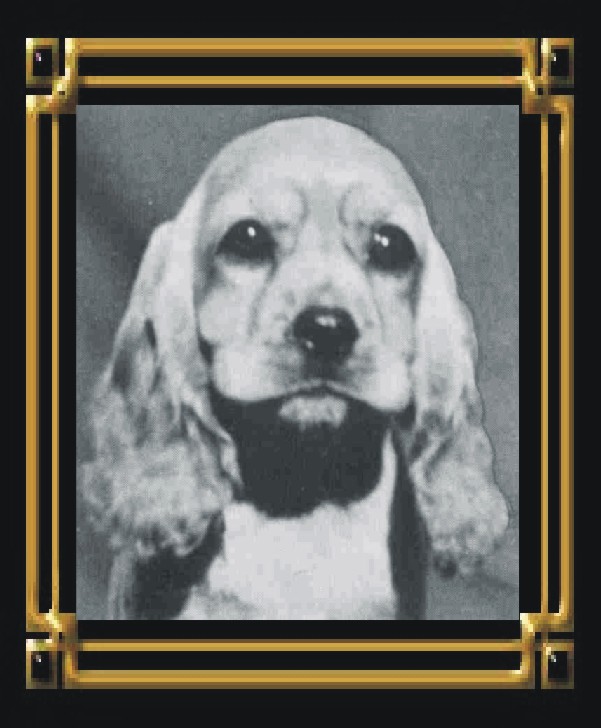 Windridge Rosita

PEDIGREE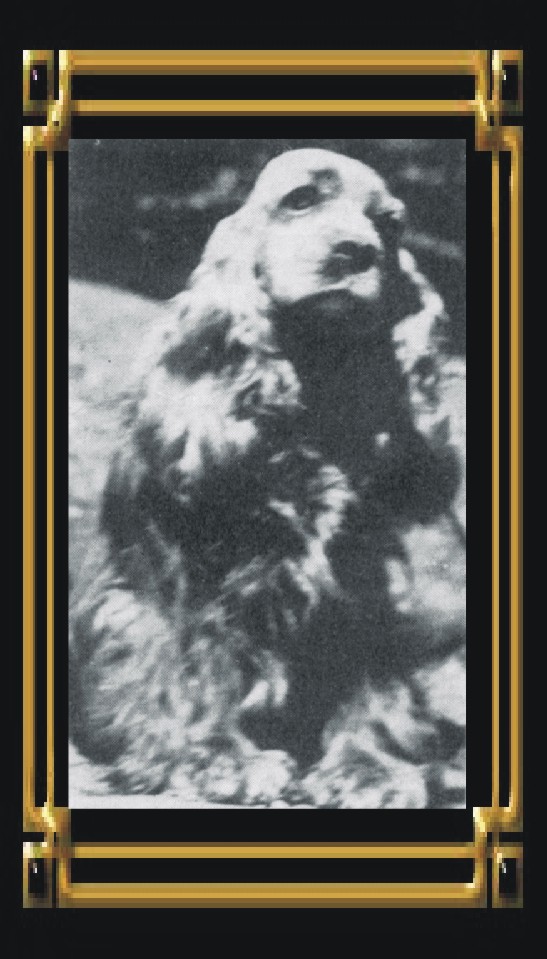 Whelped: July 18, 1931
Sire:

CH. SAND SPRING RED RUST (Red)
Dam:

CH. WINDRIDGE MISS GLORY (R/W)

Windridge Char-Ka's Gold Coin


PEDIGREE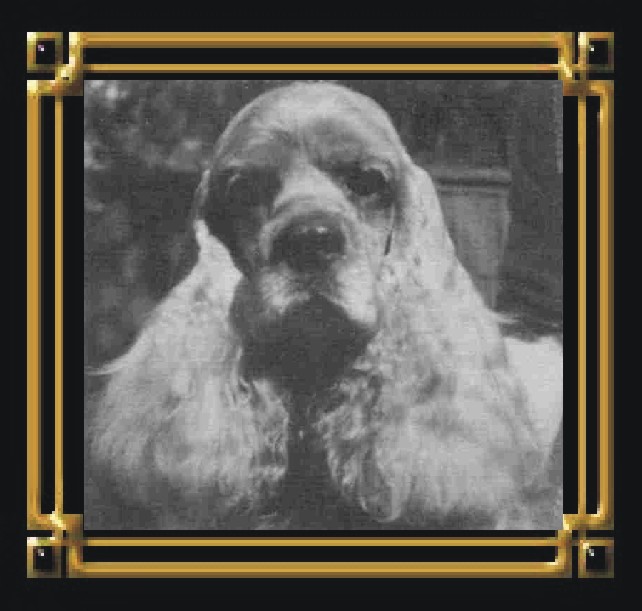 Whelped: May 6, 1978
Sire: CH. ARTRU RED BARON
Dam: Windridge Chocolate Shadow

AM/CAN CH.Windridge Winged Victory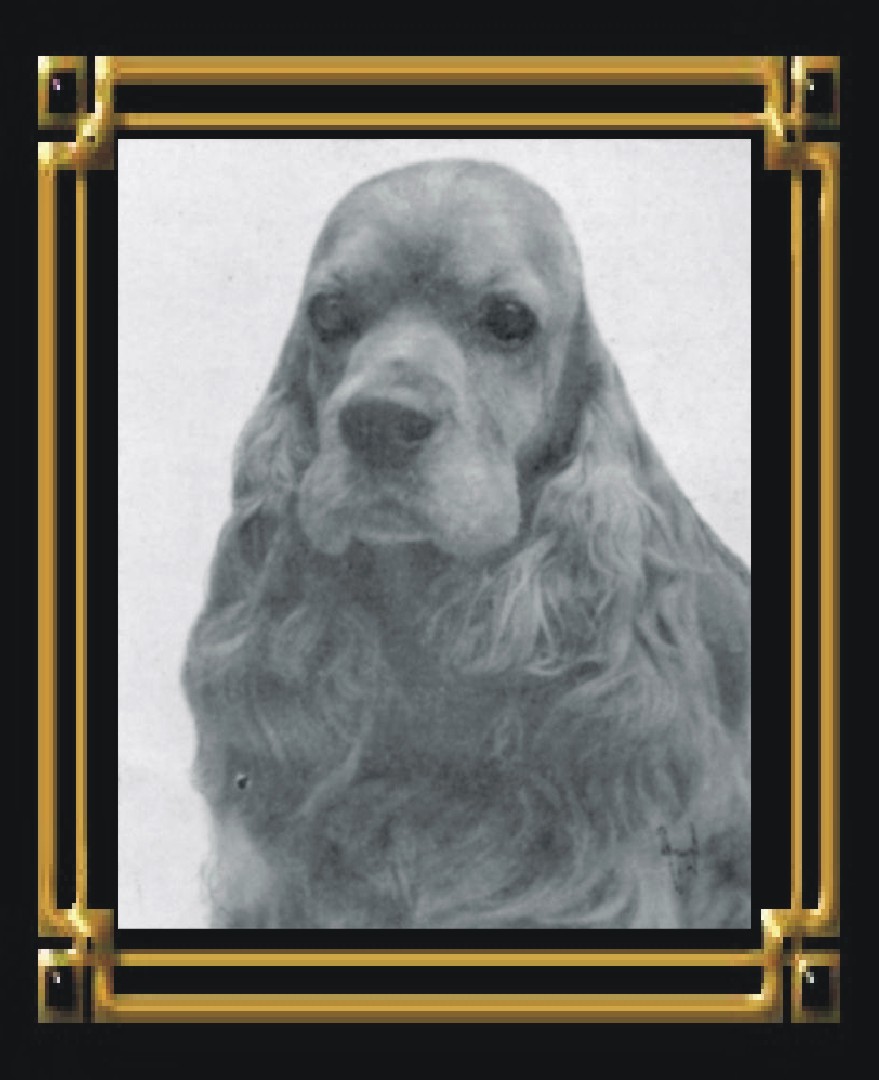 PEDIGREE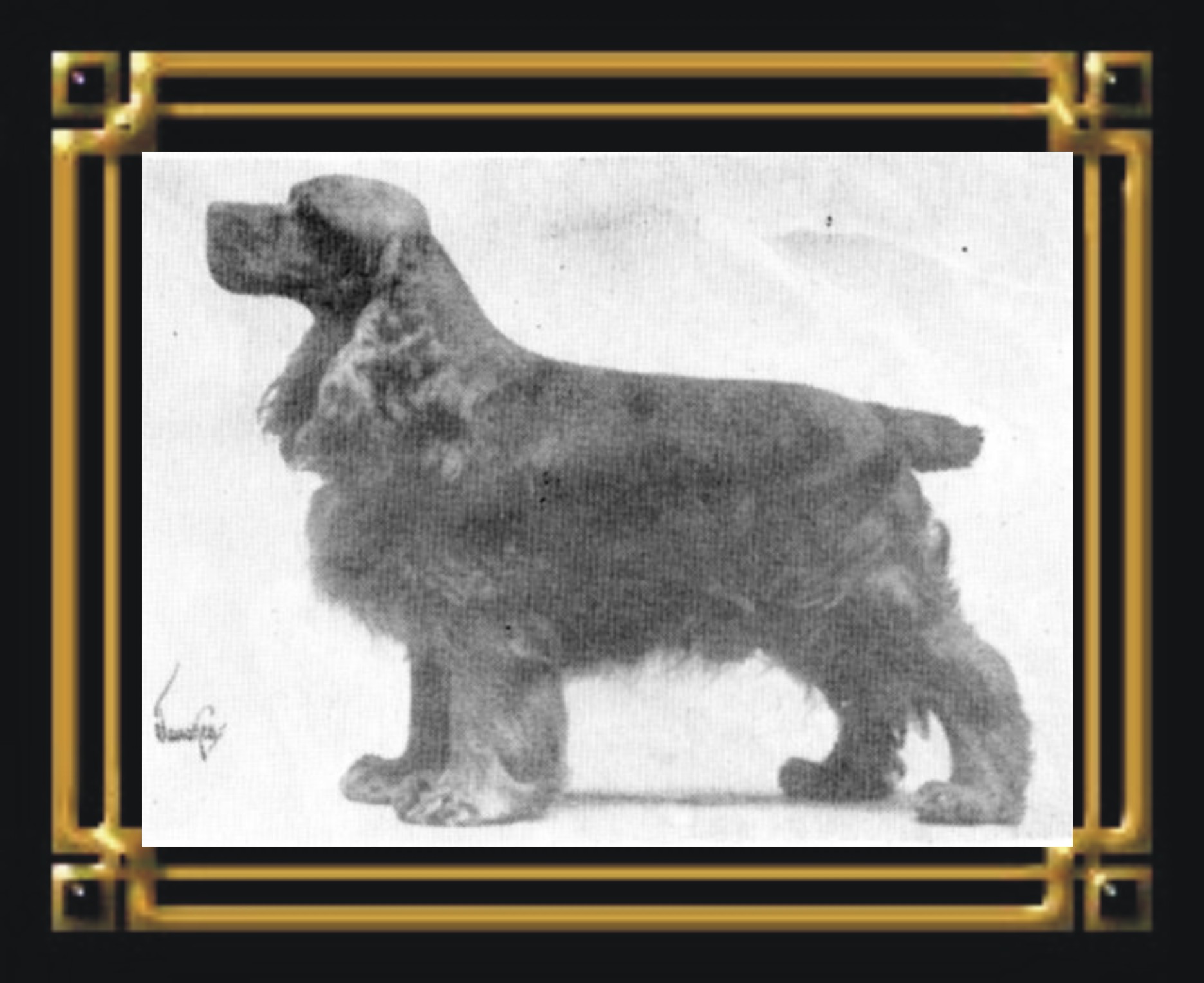 CH. Windridge Belle Of Washington

PEDIGREE



Copyright © 1999-2006 CAL-ORE COCKERS
Nancy L. Ray and Lisa L. Ray
All Rights Reserved
<!This is the START of the script! Just Copy and past! Good luck!!!!>

We have spent thousands of hours searching the Web for information & Links. Researching Old Books, Magazines and talking to Long time Breeder/Exhibitors in our search on the Cocker Spaniel's History. We hope you find them helpful, but PLEASE note these pages are COPYRIGHTED.
DO NOT COPY, Transfer, or Download the content or Photo's of these pages onto another Web page or Web site without our written permission.