!Skapad av Annette Hägglund med Einstein Html 2000> <!Tid: 16.38 Datum: 2005-02-01>
Cal-Ore 'N WPM's Tri My Fudge Kiss

PEDIGREE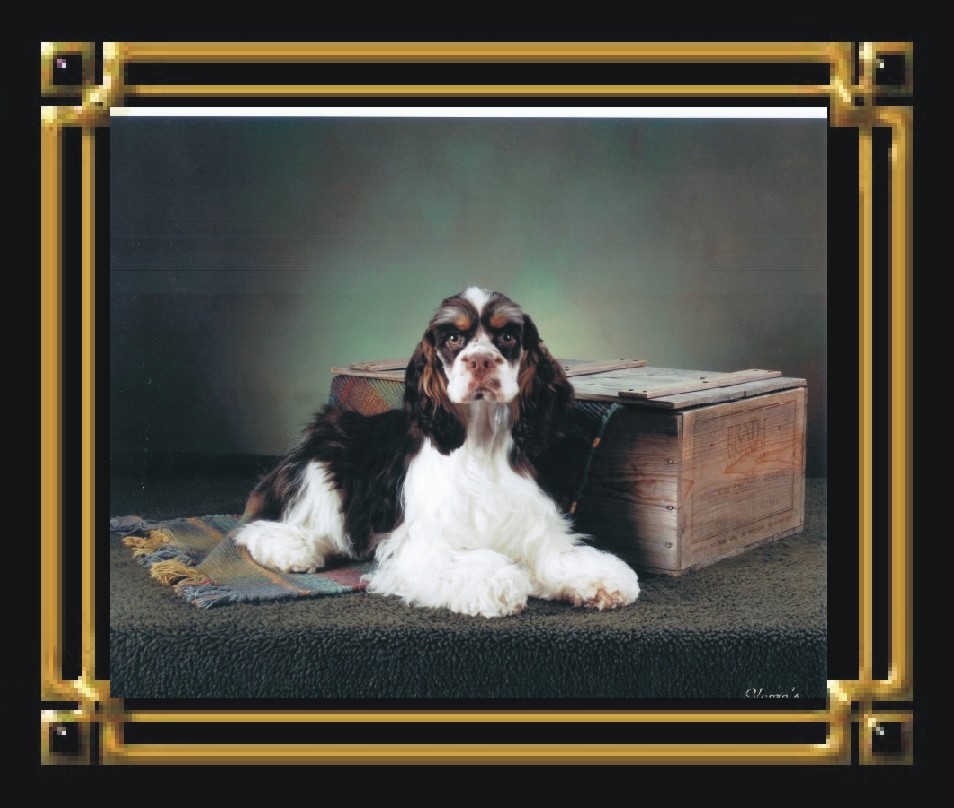 Whelped: June 25, 2004
SLT/PRA Clear 2-16-05
Kissy is owned by Gea & Marlies Westerhof in Noordbroek, Netherlands and is CO-owned with Nancy & Lisa Ray in the USA.
Sire:

Ch. Schiely's Chocolate Pie Guy

Dam:

Cal-Ore 'N Namees Tri My Fudge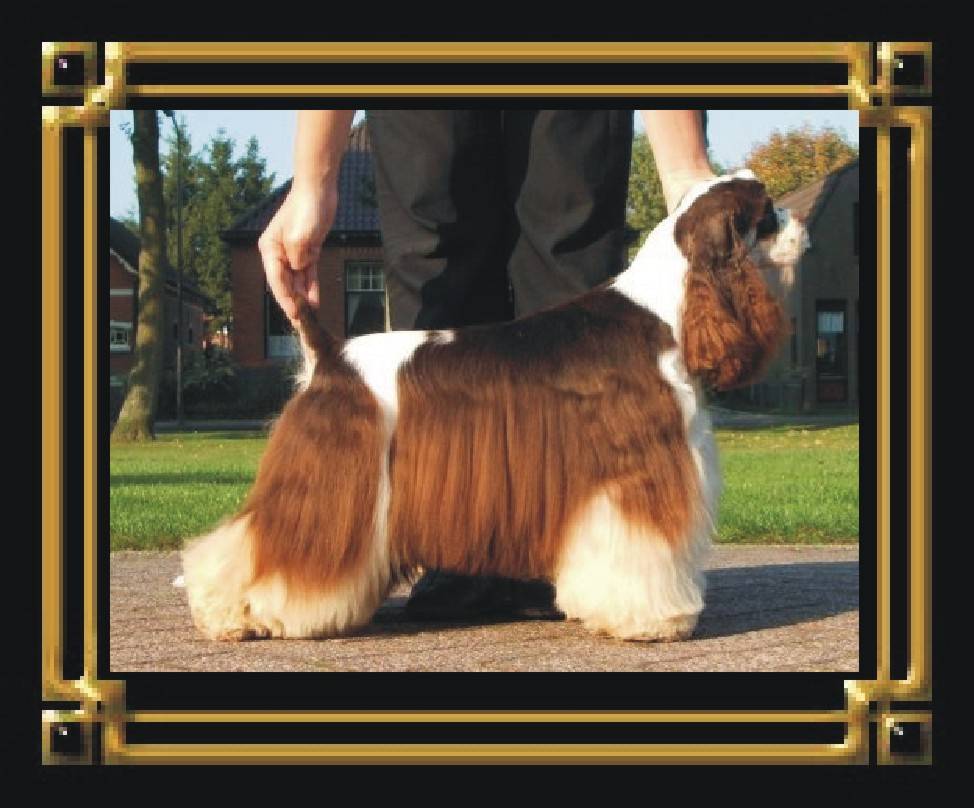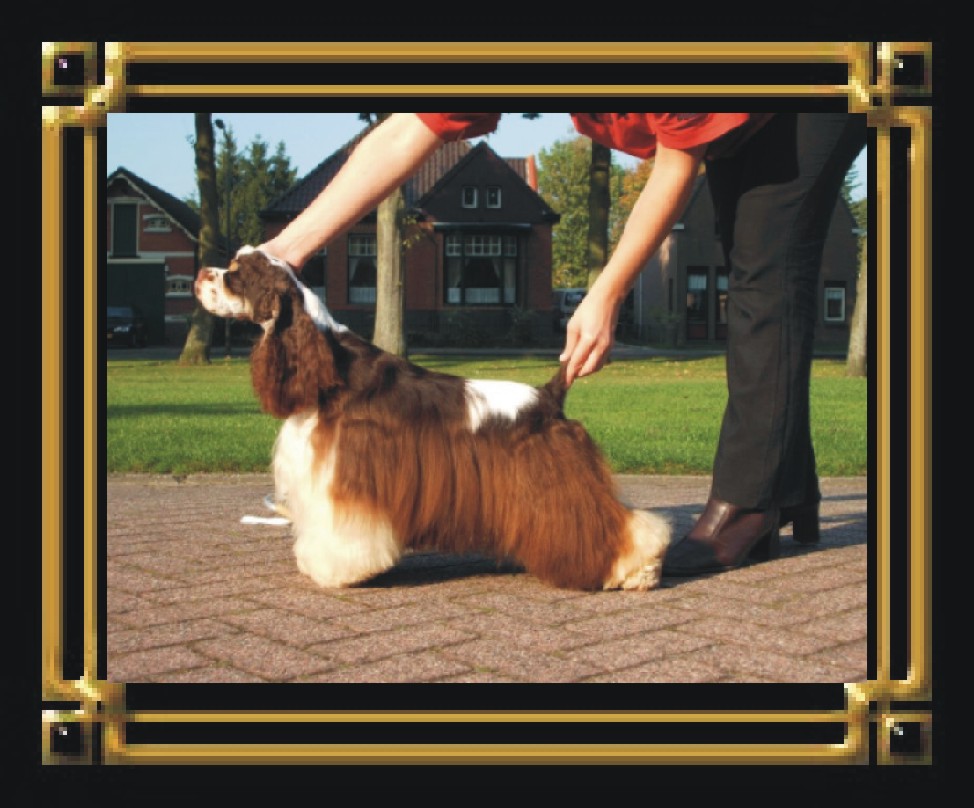 Kissy has been to a few shows since arriving in the Netherlands in March of 2005. Since the shows in Europe are a little different then in the US it was a little harder for her to compete in what the European puppy classes are as compared to the US. The age group goes from 6 months to 18 months and in the US we have age divisions for 6-9 months, 9-12 months and then 12-18 months. When she arrived she seemed to always be the youngest dog in her age group. She has won several classes as a puppy, and just this month on June 10, 2006 at the Cocker Spaniel Club Specialty show in the Netherlands Kissy won her age group with a 1st and Excellent rating. This time no points but it appears she has finally adjusted to her new home and new way of speaking.:) She has blossomed into a very outgoing and spirited little girl. We all have high hopes for this girl in the near future. Below are her pictures from the Specialty show along with her written critique by the judge Mrs. Tuus van Adrichem Bogaert Kwint.
This is what the judge wrote about her:
Very beautiful head in good proportions. Excellent eyeshape. Color sufficient dark. Very good ear. Excellent fore and behindquarters. Good ribs and topline. Excellent coat. Presentation well done. Smooth movement. 1 excellent.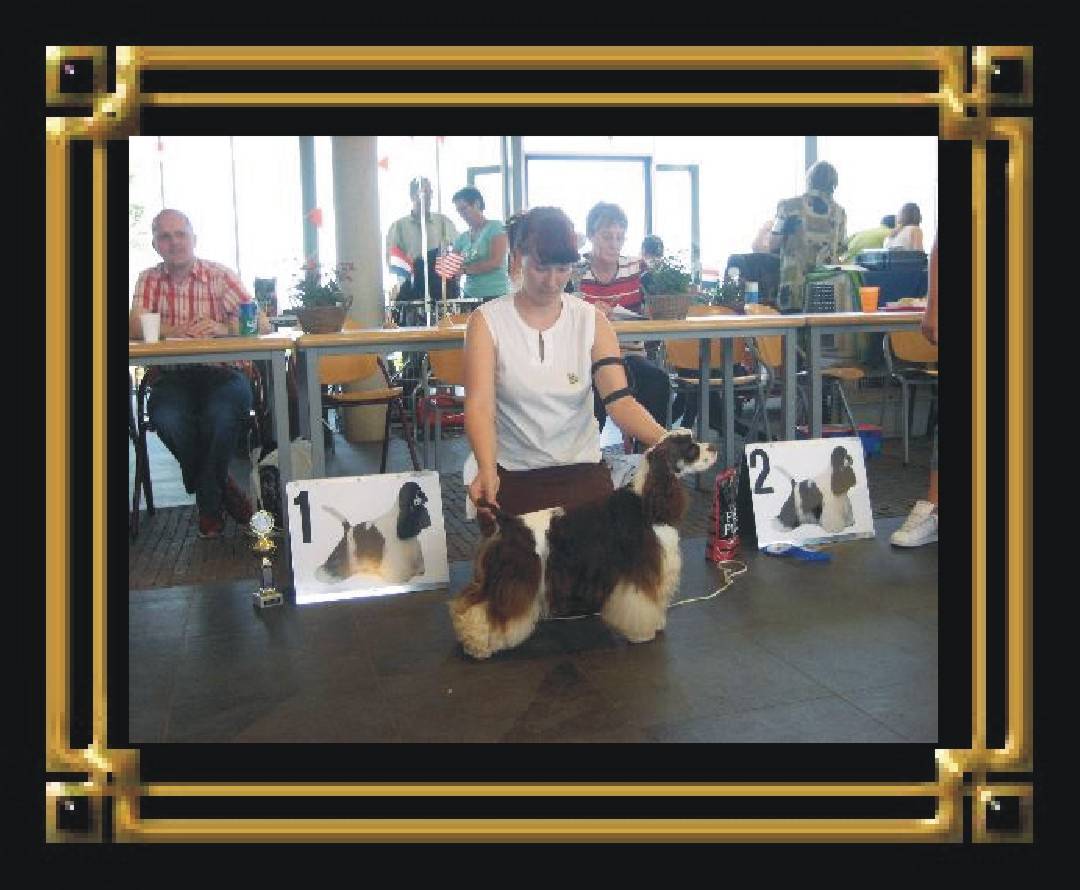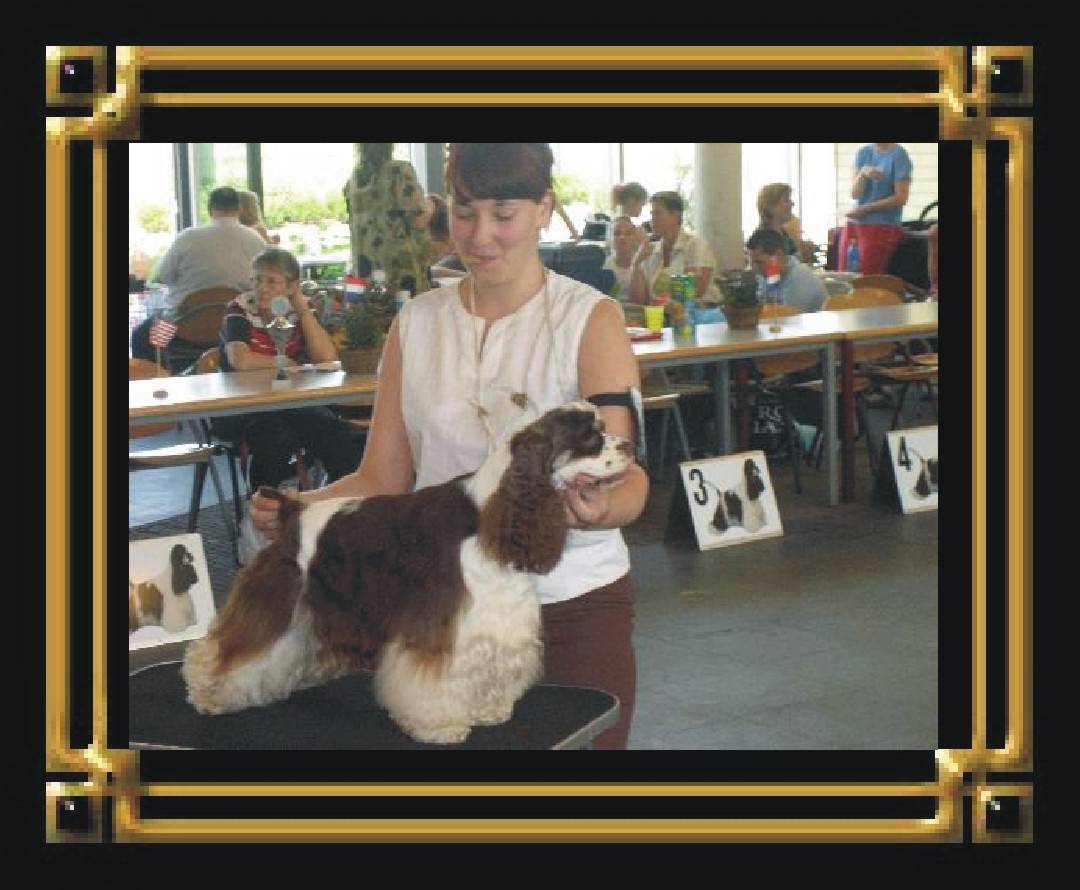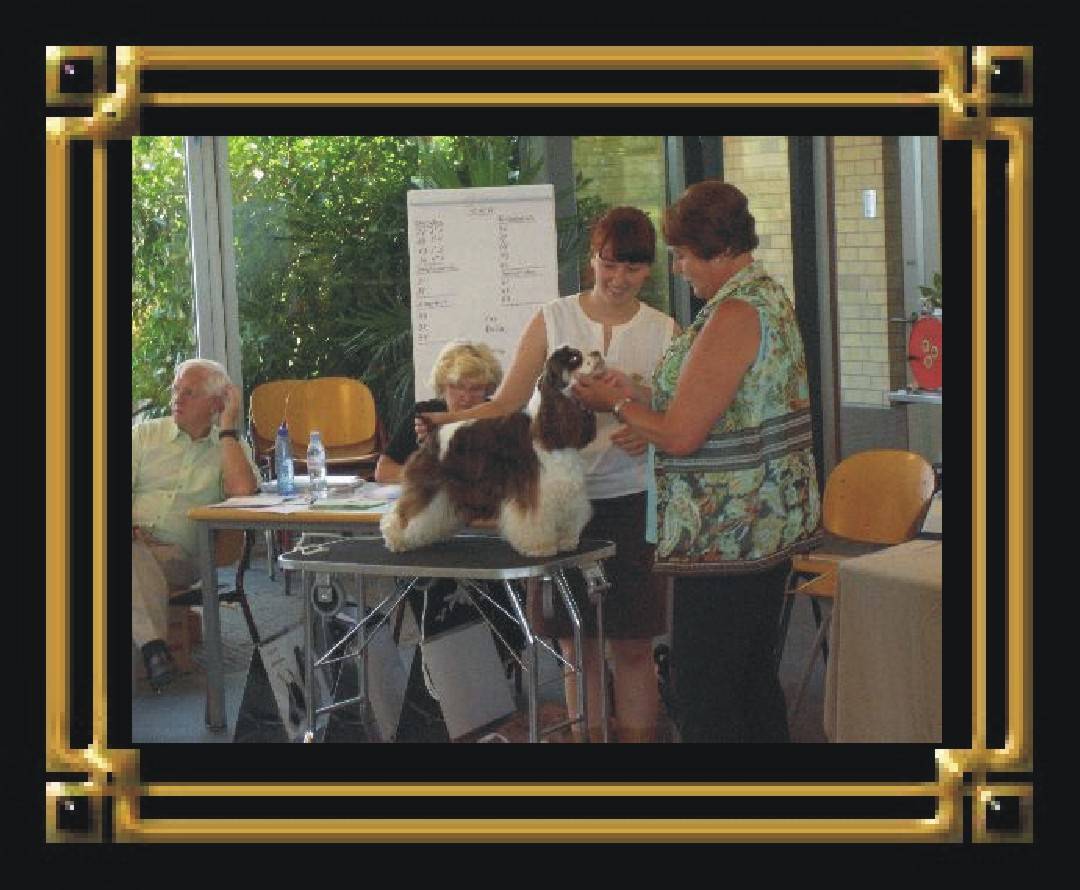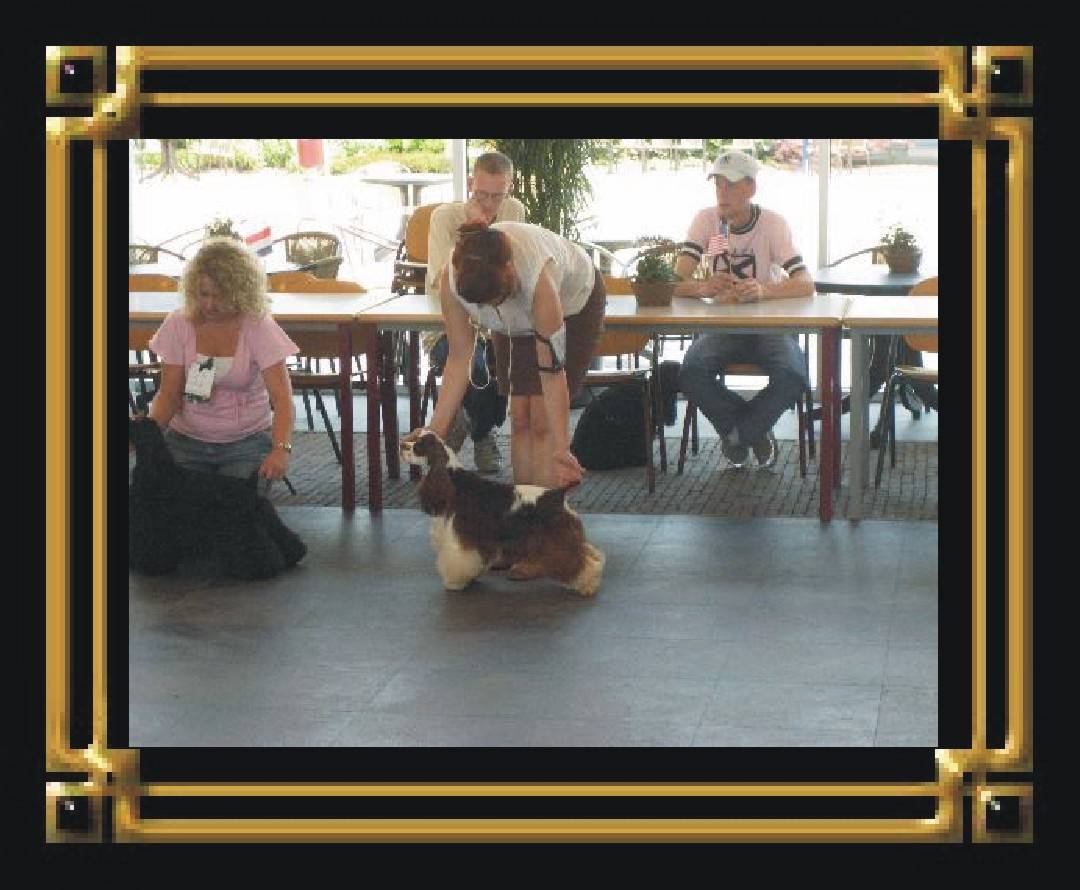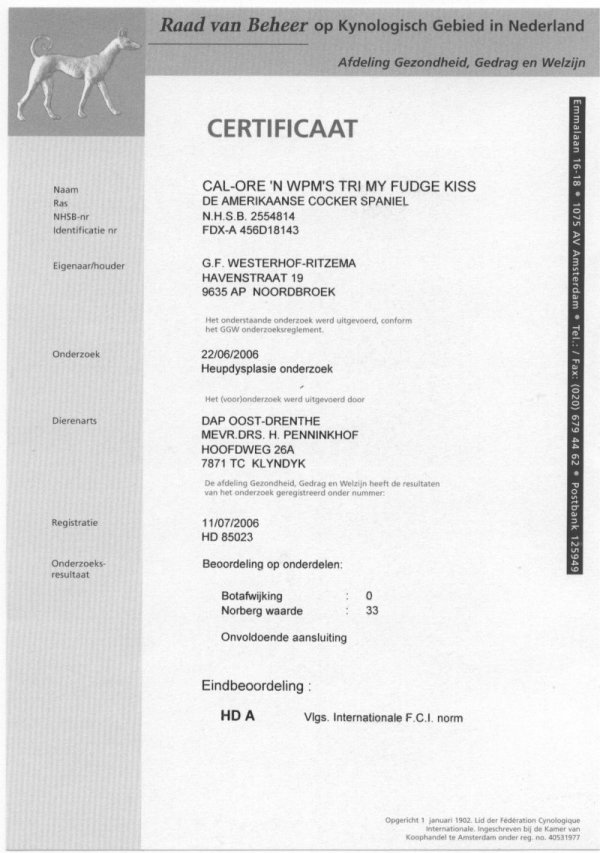 Copyright © 1999-2006 CAL-ORE COCKERS
Nancy L. Ray and Lisa L. Ray
All Rights Reserved
<!This is the START of the script! Just Copy and past! Good luck!!!!>