!Skapad av Annette Hägglund med Einstein Html 2000> <!Tid: 11.58 Datum: 2003-02-01>
UCI BA CH. CAL-ORE 'N NAMEES
TRI MY FUDGE

PEDIGREE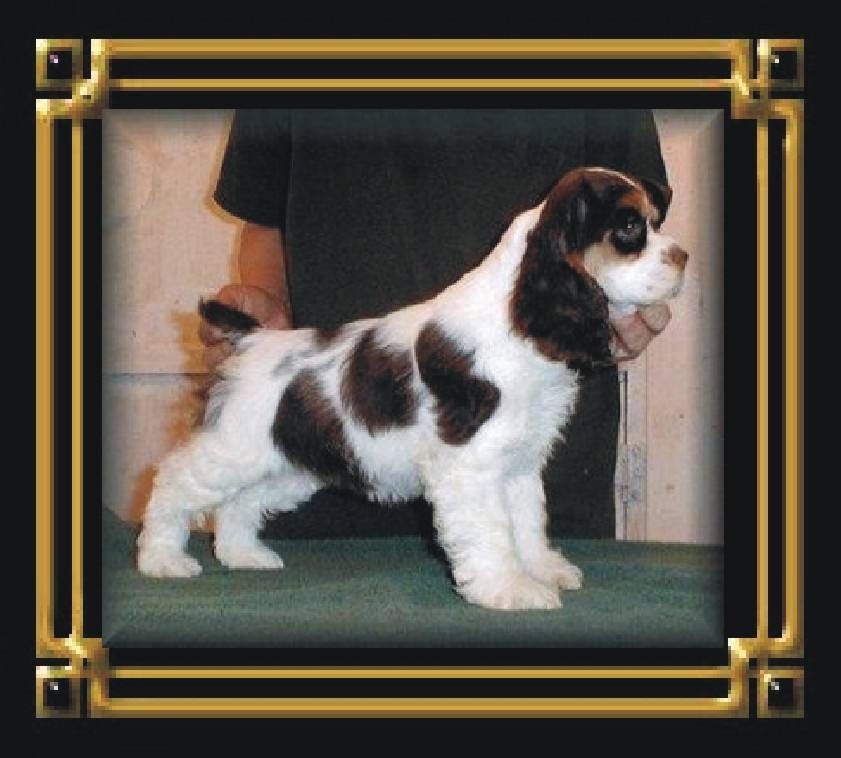 Whelped: March 26, 2002
SLT/PRA CLEAR 7/23/06
Sire:

NAT & INT CH. CK'S NAMEES MARBLE
MAN-IA
Dam:

Namees Sweet-Pea


We would like to thank Margaret Seeman of Namees Cockers in Minnesota, for
without her there would be no Beauty. From the bottom of our hearts we thank
you for the very pretty, healthy and correct conformation of our BEAUTIFUL
GIRL. Mom said the first time she sent us her picture, "Wow! What a Beauty!"
She is BEAUTIFUL, so there was no going back BEAUTY she became and her name
fits her to a T.:)

Beauty is our new hope for the future in chocolate tri color Cockers. Her 5
times great grandfather

CH. CIRKLE C'S TRI MY FUDGE (aka Whiz) was the first
chocolate tri American Cocker Spaniel to complete his AKC championship in the
history of the breed in 1981. Thru Whiz and our black foundation bitch Missy,
Cal-Ore's Satan's Mistress, CD we will bring our lines from the past into the
future of our Parti breeding. We have high hopes for this sweet and very
active Parti girl. In August 2002 she went to her first International show
and competed in the Baby Class age 3-6 months.

She did very well for this being her first show ever and at such a young age.
Why I didn't get her photo taken at this show I will never know.:( But she
did win the following:

Sat. August 3, 2002, under Patty Long Smith Beauty achieved the first of 3
SG-1 ratings.
Sun. August 4, 2002, under A. Hennigan Beauty achieved her second SG-1
rating.
Sun. August 4, 2002, under Kay Reamensnyder Beauty won her third and last
SG-1 rating to qualify for her BABY CHAMPION!!!! We are so proud of her. We
hope to have her out at the AKC shows sometime this spring and into the
summer.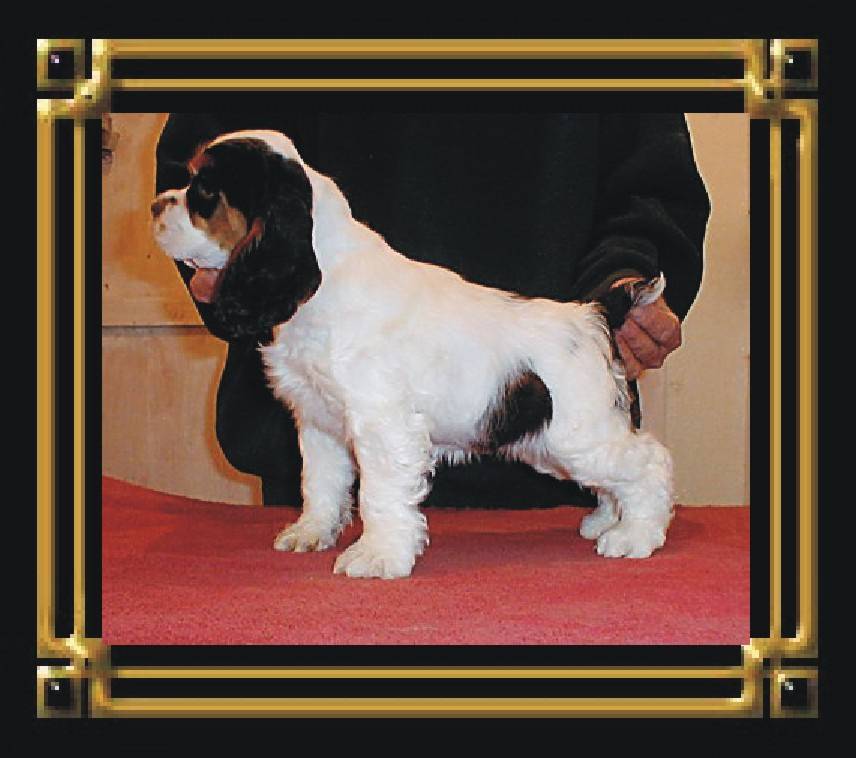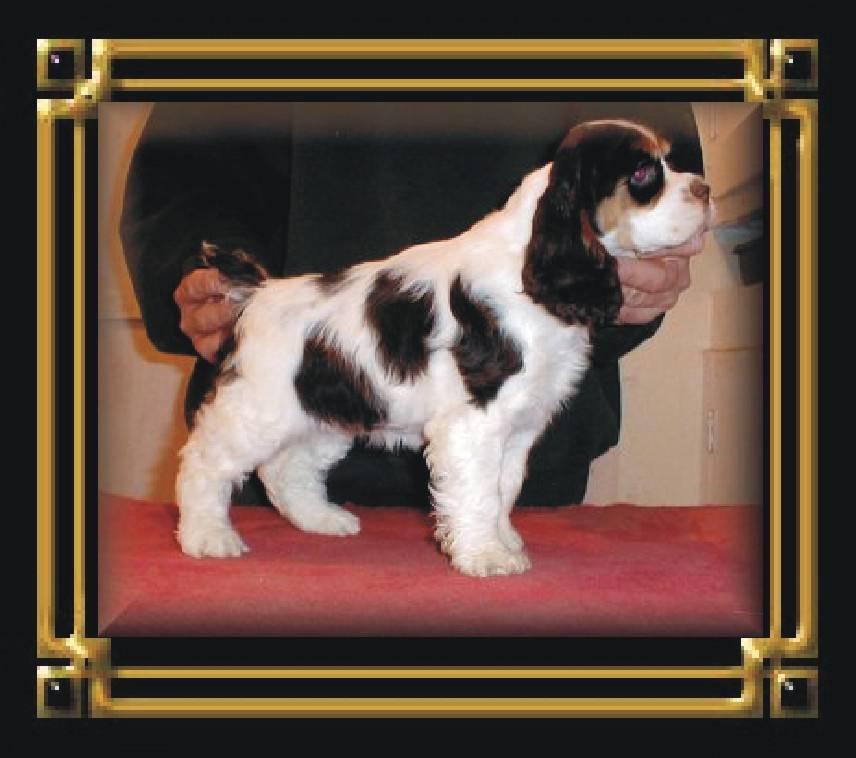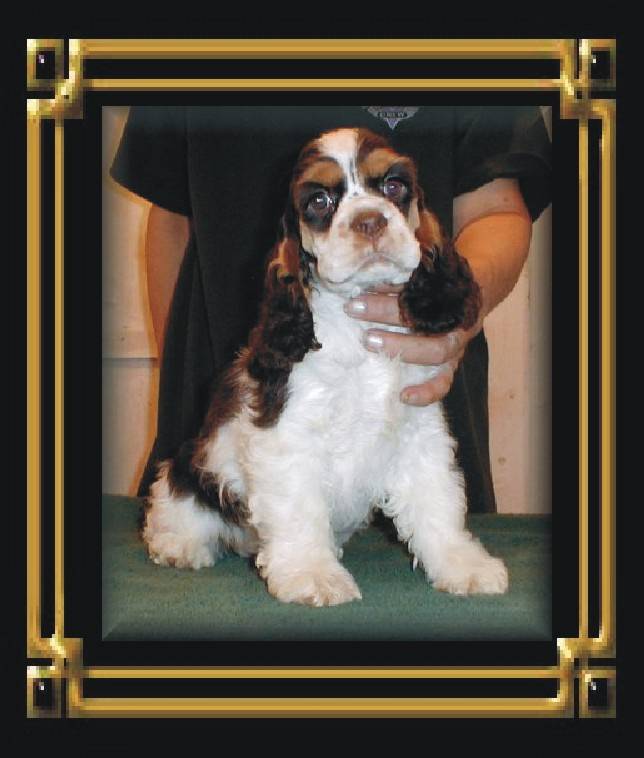 "Beauty's" puppies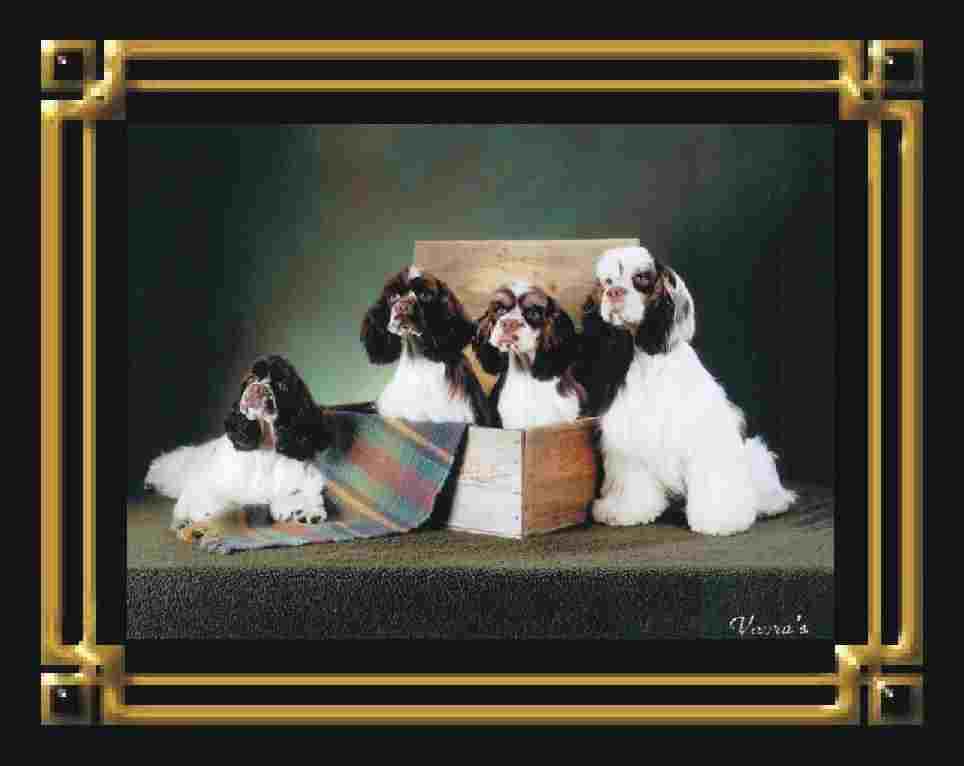 Left to right, Cookie lying down, Dotty & Kissy sitting in the wooden box and then Oreo sitting next to the two girls in box. Their sire is Ch. Schiely's Chocolate Pie Guy.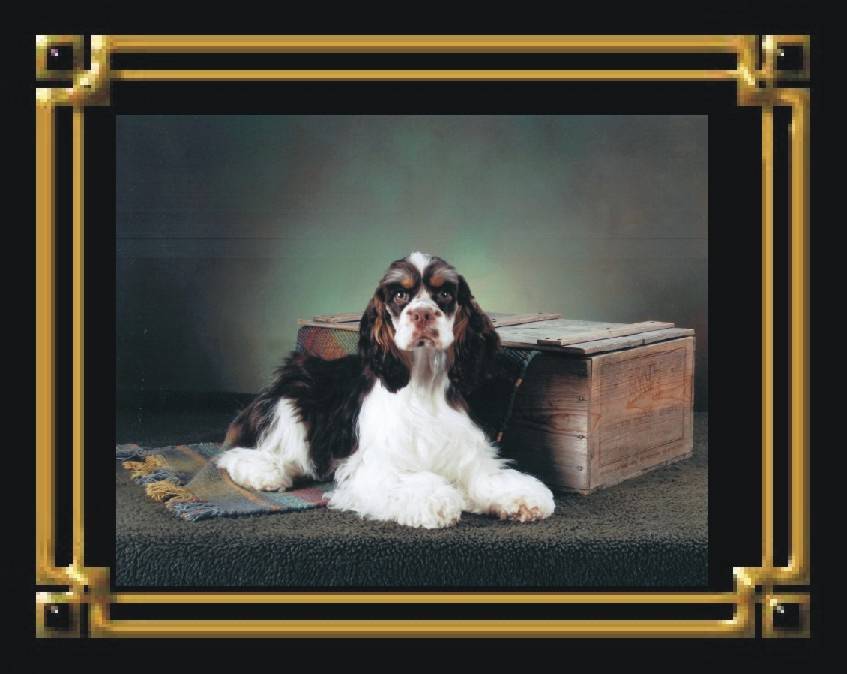 "Kissy"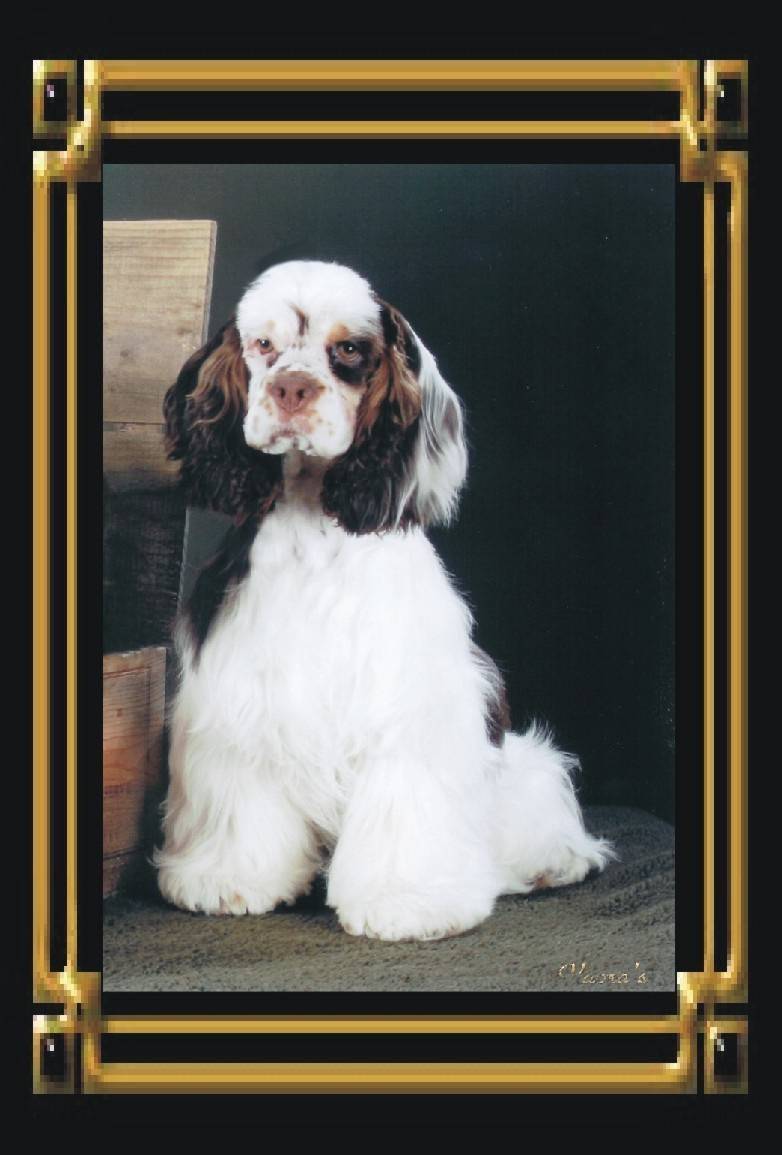 "Oreo"
Photo's by Jerry Vavra


Copyright © 1999-2006 CAL-ORE COCKERS
Nancy L. Ray and Lisa L. Ray
All Rights Reserved
<!This is the START of the script! Just Copy and past! Good luck!!!!>