!Skapad av Annette Hägglund med Einstein Html 2000> <!Tid: 22.58 Datum: 2000-06-11>
Superficial Structures.

A Gift From My Veterinarian

In the late 1970s I was thrilled and fortunate to receive from my Veterinarian, the late Dr. Glen Schwenke, the following drawings of The Structural Anatomy of the Cocker Spaniel by the renowned artist Robert F. Way, V. M. D., M. S.

For many years my daughters and I had admired these drawings hanging on the wall of Dr. Schwenke's exam room. One day I asked him where he had gotten them. He said, "Oh these were given to me many, many years ago as a gift." He didn't think they were available anymore. I said Oh I really, really like them. They are such realistic drawings and so informative that one can actually see how the dog is put together and learn from them. Maybe someday if you want to sell them to me or when you retire and you don't want or need them anymore please don't throw them out, you can throw them my way!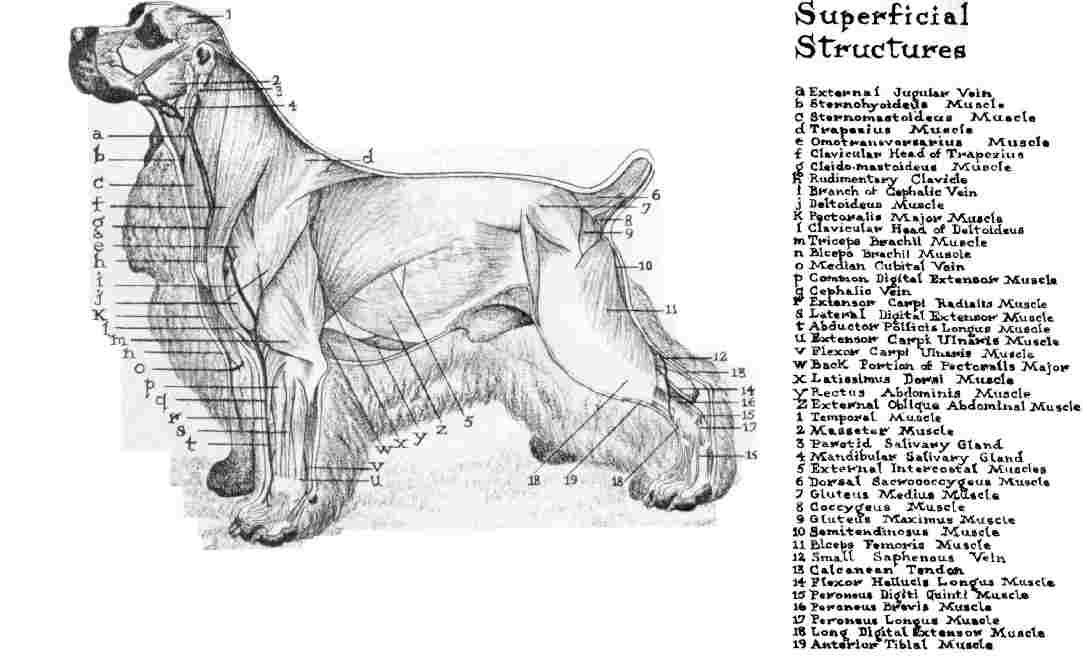 Copyright © 1999-2004 CAL-ORE COCKERS
Nancy L. Ray and Lisa L. Ray
All Rights Reserved
<!This is the START of the script! Just Copy and past! Good luck!!!!>